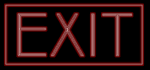 05.
The homecoming and the immediate post-war period.
In September 1945, after having integrated the volunteers recruited at the time of the liberation of Belgium, the Belgian Commando Unit gets back home and joins
MARCHE-LES-DAMES.
At that time, the Regiment comprises:
• an instruction centre (Citadel of Namur) ;
• a Commando training centre (Marche-les-Dames) ;
and later, a troop in Seilles.
As from 1950, the Commando Regiment is in charge of the training; initially for the Belgian Battalion of volunteers for KOREA, then for the reinforcements which will be sent there later on (Camp of Wartet).
Return to the page of index